26-01-08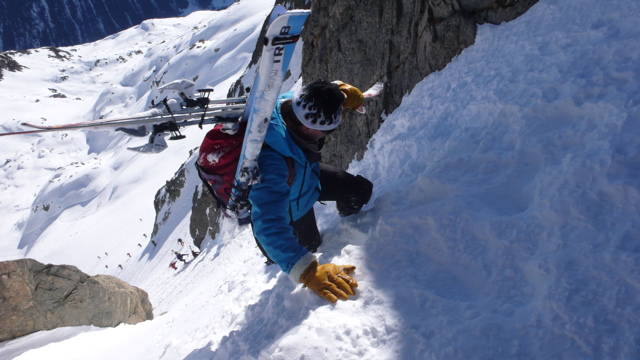 The "Bréche de Bérard" is a very classical alpine tour in the Aiguilles Rouges. Starting from Les Praz, we use the lifts of La Flégère up to the top (L'Index). After a short climb with the skins, we traverse down to the bottom of the Brèche. Another 1 hour climb to the Brèche (a narrow pass dominating the valley of Bérard), a long, perfect descent leads ti the village of Le Buet wher we catch the train back to Les Praz. Short climb, long and intersting descent ! What else ?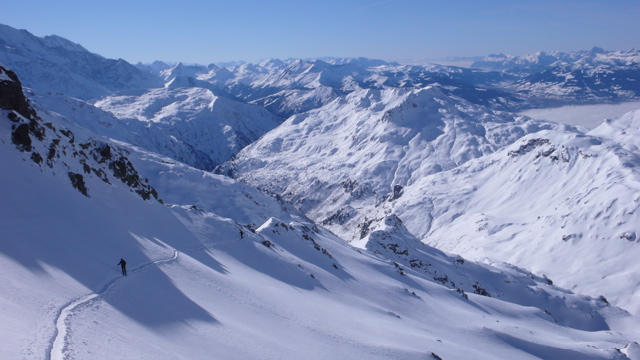 20-01-08
A beautiful sunday with little Victor, 10 years old. I have to get used to a new camera, for future ski photos. He likes to be the heroe of the day !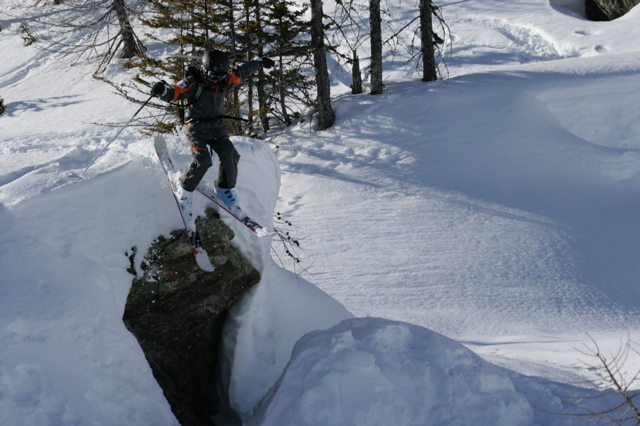 01-01-08
Skiing the Vallée Blanche on Dec 29th ! It has not been possible since years ! A few tracks and maybe ten skiers on the glacier, with perfect conditions. A exceptional day !